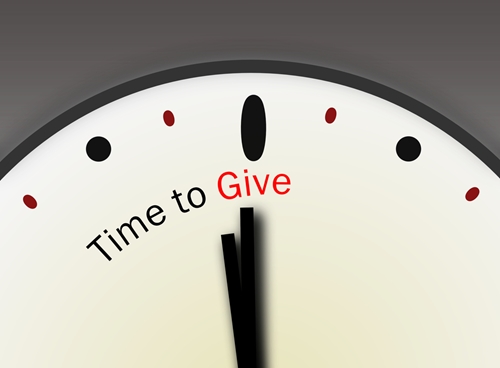 The guide to donating your belongings to charity
It doesn't have to be spring to do a bit of cleaning. If you know that your closet is home to sweaters that you'll never wear or you have a mountain of shoes that won't fit in your shoe rack, it may be time to sift through your belongings and get rid of the items you don't need anymore.
One way to declutter your home is by donating your unwanted possessions to a local charity. You may be surprised at the items many organizations will accept from those who are willing to give them away. After you've distinguished between the belongings you may want to hand down to family members and those you want to donate, consider lending a helping to hand to someone in need. Use one of these ideas to make a difference in someone's life.
"One Warm Coat provides winter jackets to those in need."
Make someone's winter easier Many parts of the country see freezing temperatures and snowfall during the winter season. As this is one of the most challenging times for those without the appropriate shelter and clothing, you can easily lend a helping hand by donating an old winter coat, a hat or mittens that no longer fit or that you're replacing to local organizations that provide clothing to people in need. For example, One Warm Coat is committed to collecting and distributing winter jackets to people who don't have them. Visit the company's website and find a location near you where you can drop off any coats you want to give. If you don't have any extra jackets but love the idea, you are also able to donate money to help the cause.
Even some popular stores host coat drives to help prepare the homeless for the plummeting temperatures. If you have a Burlington Coat Factory in your area, it's never too early to start keeping an eye out for its annual Warm Coats and Warm Hearts Coat Drive where you can offer your winter clothing for members of the surrounding community.
Give your unwanted jackets to a volunteer at a local coat drive to help someone in need.
Donate small appliances In addition to clothing and possessions like books or board games, popular charities like the Salvation Army or Goodwill also accept small appliances. If you've decided to implement a more coordinated feel to your kitchen and bought all new red appliances, consider giving away your white toaster to Goodwill where it may be offered to a shelter or individual family in need. However, double check that you're meeting the guidelines laid out on the company's website before dropping off your items. For example, large machines like dishwashers are generally not accepted by most charities due to their safety standards.
Most local animal shelters will accept items like towels and bedding."
Help the animals Are you an animal lover? Why not donate to help your beloved furry companions? The majority of local shelters will accept items like towels and bedding to clean the animals and make them more comfortable. If you used to have pets and find a water or food bowl that you know you'll never need again, shelters and organizations like the American Society for the Prevention of Cruelty to Animals will likely accept belongings like these.
Assist veterans You will probably find that there are multiple organizations in your community that enable you to donate to veterans. Many of them will take any clothing items and even canned goods that you may have in your pantry. For example, the Disabled American Veterans organization will take a wide range of items, including furniture, shoes, books and clothing. Once you've gathered your belongings that you want to donate, schedule a Disabled American Veterans donation pick up in your location through DonationTown.org. There are also Disabled American Veterans thrift stores throughout the country that you can leave your donations at if there's one near you. To see if there is, DonationTown can also provide you with a list of locations.
These are just a few ideas on how you can simultaneously declutter your home and lend a helping hand to those in need. If you're unsure of where to start, use the Charity Navigator to find an organization in your area that you're interesting in donating to.