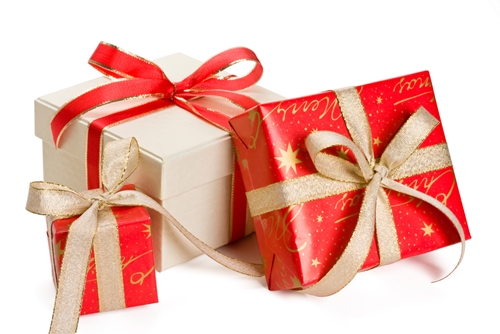 Take on the holiday shopping season with these 4 tricks
Tis the season to make the most of your shopping skills and get your loved ones something special for the holidays. However, it's often easy to lose the spirit of the season when you're tasked with purchasing gifts for everyone in your family. The good news is there are tricks to help you ensure you're making the most of your holiday shopping experience. Use these four tips to guide you as you prepare to take on the holiday shopping season.
1. Think outside the box Coming up with a gift that you think each of your loved ones will like can be an overwhelming and time-consuming task, especially if you have several children, grandchildren, siblings and other close family members that you want to surprise with a present. Chances are, if you're feeling stressed, so are your loved ones. Get creative and propose having a family "secret Santa" gift exchange so that everyone can put all of their time and money into a single present. This also gives you the opportunity to create gifts that might be more meaningful than the baseball cap or DVD you would have gotten your loved one. For example, if you select your son or daughter, consider making something sincere like a photo album with pictures of the family when he or she was a child.
Another idea is buying a gift for an entire part of your family. If your son and his children are sports fanatics, surprise them with tickets to an upcoming game. Of if your daughter just had a baby, buy her and her husband dinner at their favorite restaurant while you babysit.
A family gift exchange will make the holiday shopping season less stressful for you and your relatives.
2. Be on the lookout for holiday scams While the holidays do bring a lot of joy, they also increase the number of shopping scams that occur in the U.S. In fact, compared to the rest of the year, money lost to frauds climbs 20 percent most years, according to the Association of Certified Fraud Examiners. Everything from Facebook scams to charity cons become more prevalent during the holiday months when people are more actively spending their money and time online. However, if you know what to look out for and spend your money with caution, you won't have to worry about these scams affecting you.
During your online shopping spree, if you take a break to view Facebook or receive an email from the social media site, never click on a link that someone you and your friends don't know sent you. Something as simple as following the link could download malware onto your computer. It's also essential to remember that official employees will never call you and ask for your bank details or send you an email requesting sensitive information. Similarly, if you get a link in an email that claims you'll get a free product, never click on it, especially if it's a store you've never heard of. If deals seem too good to be true, they likely are. If you feel otherwise, ask a loved one to look at it for their advice before moving forward.
"There are websites that can find you coupons from your desired store."
3. Don't forget to snag your online coupons Coupons can save you a great deal of money if you do your work and find them before you start gift hunting. Time magazine pointed out that there are websites, like CouponCabin, that find you coupons from your desired store or based on the product you're looking for. Browser extensions such as Honey for Google Chrome and Mozilla Firefox track coupon codes for hundreds of retailers and then automatically apply the one with the highest value to your cart at checkout when online shopping.
4. Plan your shopping spree accordingly Regardless of whether you do the bulk of your shopping online or in-store, it's always important to plan your shopping spree according to when your targeted retailers offer discounts. Unfortunately, for a lot of stores, the best deals are usually offered close to the holiday itself, as they want to encourage last-minute purchases. If holiday shopping at the eleventh hour stresses you out and you have a specific store or two you like to rely on for gifts, consider registering for emails so you're up to date on all of the sales. For example, at Macy's, there's a One-Day-Sale once a month on Saturdays. Instead of braving the crowds during the infamous holiday sale, sign up to receive an email informing you of when the November One-Day-Sale takes place for deals like 65 percent off products that were already marked down.
Similarly, if there's a gift or two you know you want to get your loved ones now, it's often not worth waiting for potential holiday sales. If you like to carefully organize your holiday shopping budget, spending more earlier may leave you with extra finances for last-minute gifts.