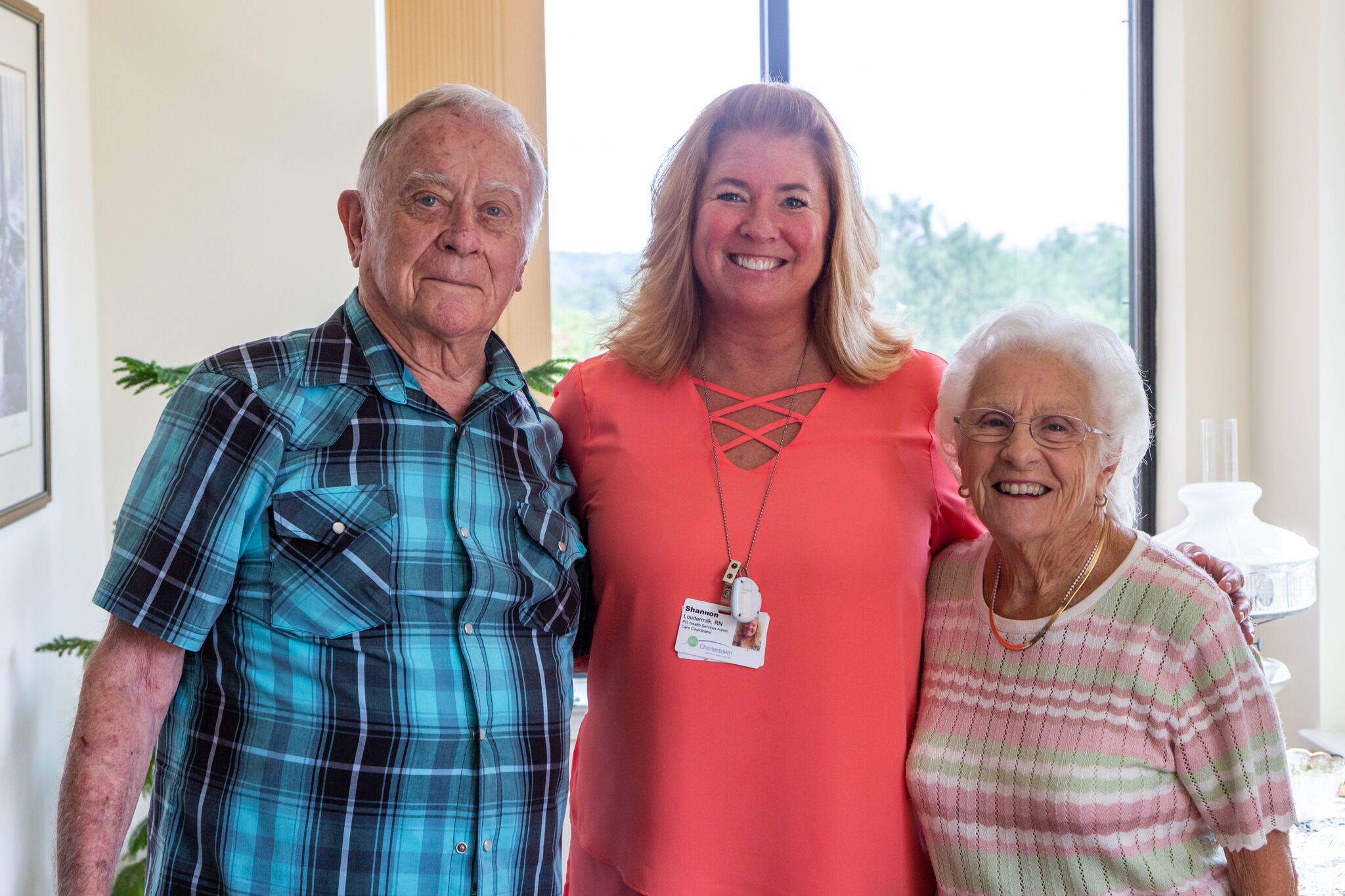 Charlestown Resident Benefits from Integrated Care to Enjoy Optimal Health
Earlier this year, John Roth wasn't quite feeling like his usual energetic self. Soon, he developed a cough that seemed serious enough that his adult children asked him to have it checked out. After consulting with his doctor at Charlestown, John was referred to nearby St. Agnes Hospital for additional treatment for a case of pneumonia in his right lung.
John was admitted for care and from the start, Charlestown Care Coordinator Shannon Loudermilk was by his side. Thanks to Charlestown's strong relationship with St. Agnes and Shannon's expertise, John was able to relax and focus on healing without having to worry about logistics, insurance or any of the other complications that often come with a hospital stay.
"Shannon is such a nice person, I just can't say enough about her," said John. "She was always there. When it came time to go home, Shannon made sure that my transportation was arranged. She even escorted me down to the entrance personally and helped me on to the Charlestown shuttle. The level of care she provided made me feel like I wasn't alone. I felt like Charlestown was with me, and that was very comforting. "
Since John and his wife Lucille moved into their apartment home at Charlestown in November 2015, they have enjoyed the maintenance-free lifestyle, all of the different dining options, fitness center and other amenities.
But neither one of them knew just how valuable Charlestown's health care coordination services were until they needed the support most. Now, when John tells his neighbors about his experience, he finds similar excitement about the benefits of living at a community that has a proven patient-centered care model. This approach helps to ensure that residents' needs and preferences for health services and information sharing across people, functions and sites are met over time to improve overall health outcomes.
"John's experience is a perfect example of the positive health outcomes that are achievable through person-centered care," said Dr. Myla Carpenter, Medical Director at Charlestown. "By getting to know John, recognizing him as an individual and understanding his health from a holistic perspective, Shannon and the rest of our team were able to provide a higher quality of care and get him back to his vibrant lifestyle at Charlestown faster."
For John, the experience has enhanced the value of his lifestyle at Charlestown. "It made me realize that I don't even know all that the staff here at Charlestown does and takes care of for us. Safety and security were among the top reasons that we moved here, but working with Shannon surpassed our expectations. During what could have been a stressful time, we enjoyed the peace of mind that comes with having access to quality and compassionate health care."
"We've always enjoyed living at Charlestown," he said. "This was the icing on the cake."