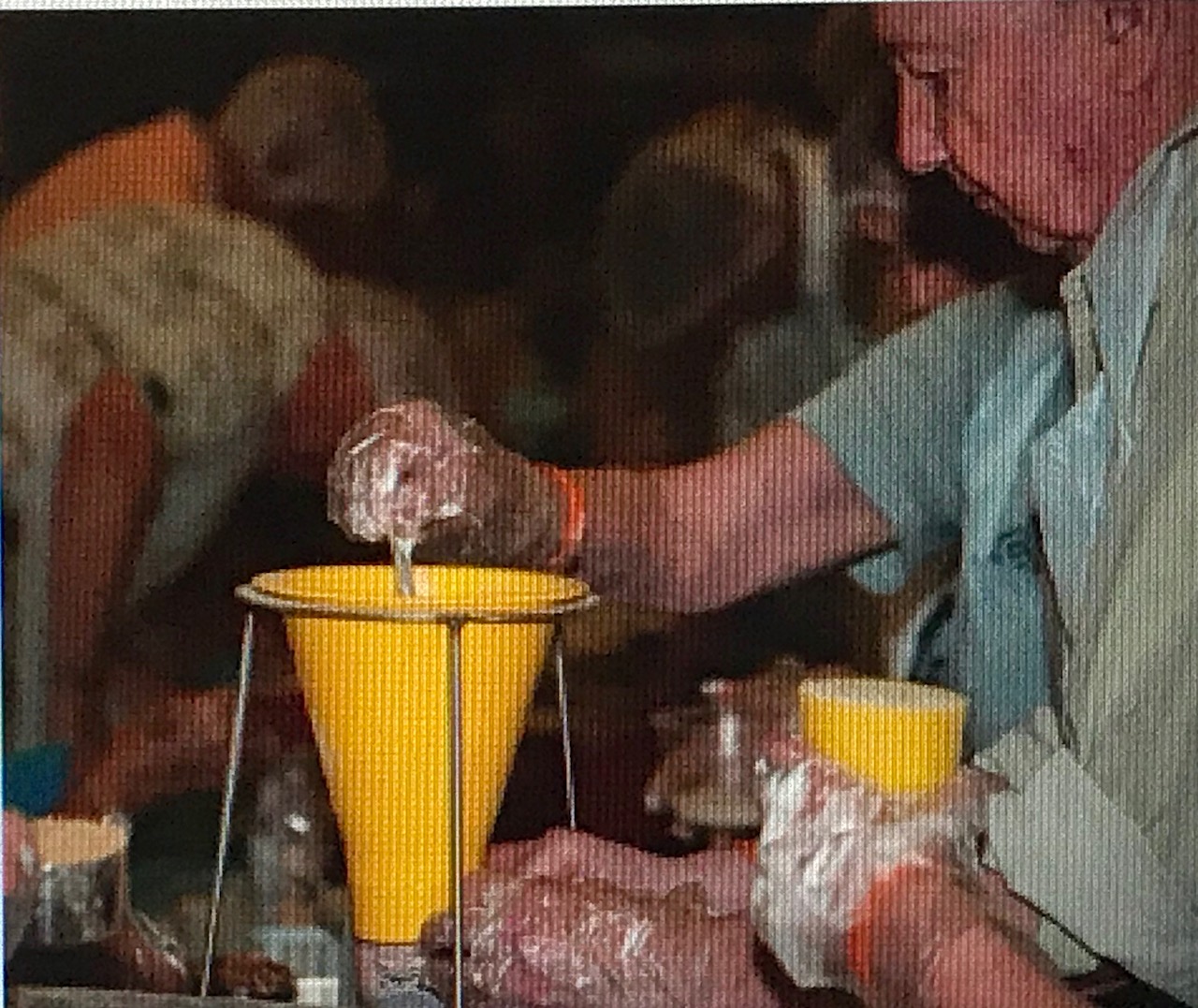 Community Members at Devonshire at PGA National Pack 1512 Meals for Children in Puerto Rico and Haiti
Palm Beach Gardens, FL -- Fifteen community members from Devonshire at PGA National, an Erickson Living retirement community located in Palm Beach Gardens, Fla., in partnership with St. Mark's Episcopal Church and School and Temple Judea, both located in Palm Beach Gardens, packed food for children in Haiti and Puerto Rico.
"This project is part of a larger national effort, but locally it's been hosted by St. Mark's Episcopal Church and School," said Bob Frasier, Devonshire community member. "There was added importance this year because of the severe damage done by Hurricane Maria in Puerto Rico. There are also many employees at Devonshire from Haiti, or are of Haitian descent. I see this as a way to thank them for all they do for us. Another reason why Devonshire is a wonderful place to live."
The work involves putting carefully measured amounts of soy, vegetables, beans, spices and rice into a pre-labeled plastic bag, which is then hermetically sealed and placed into a shipping carton. Each bag provides 6 nutritious meals for needy, hungry and undernourished school children.
"Our team packed 7 cartons, each containing 36 bags, for a total of 1512 meals," said Shirley Diuro, Devonshire community member. "It's a huge team effort and I'm thrilled people from Devonshire are able to help. In addition to taking some great photos, Jim Hix, community member from Devonshire, also helped keep Team Devonshire supplied with ingredients. More than 125,000 meals were sent to Puerto Rico and Haiti this year."
Devonshire at PGA National is an Erickson Living retirement community located in Palm Beach Gardens, Fla. Devonshire offers distinctive retirement living complete with spacious apartment homes, valet services and concierge support, premier dining venues, and convenient access to health