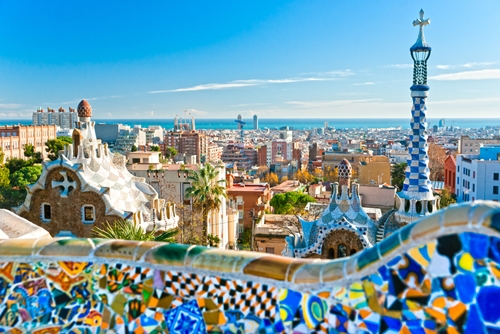 5 senior travel destinations every retiree should visit
There's nothing quite like exploring foreign cities or taking a tour of a destination you've always wanted to visit. Seeing how other parts of the world live, tasting different foods and taking in new sights is what makes travel such a popular activity among all age groups.
Have you had the opportunity to embark on adventures to your top destinations? If you've recently retired and have some extra time on your hands, why not spend it seeing parts of the world you've always wanted to explore? Make the most of life after retirement and independent living and treat yourself to a travel adventure.
"Senior passes include free entry to many national parks."
What to do before you go Prior to leaving for your trip, it's important to remember that there are plenty of discounts for older adults who plan to travel. For example, the U.S. government provides a senior pass to those over 62 years old. These passes include free entry to many national parks, boating and camping sites and discounts on select tours. If you're traveling in a group, you can also reserve camping sites and discounted guided tours for you and your friends. To get your pass, visit the U.S. Geological Survey website to find the nearest federal recreation area.
Make sure that you are fully equipped to travel on your own if you plan to visit your destination solo. You may want to consider investing in travel insurance if you plan to take off on a lengthy trip or a lot of shorter vacations over the next several years.
If you can't decide where to take your trip, here are a few senior travel destination ideas to consider.
1. London, U.K. If you're up for making the journey across the pond, London is a great place to start. Whether you're enjoying stunning panoramas of the city from the London Eye or exploring the exhibits at the British Museum or the Tate Modern, you'll have plenty of options when it comes to filling up your daily itinerary.
Snap a couple of pictures at the London Bridge, Buckingham Palace, the House of Commons, Westminster Abbey and the Tower of London and turn them into a collage for a souvenir that tops anything you could buy at a tourist shop.
You won't find a shopping experience like the one you'll get at Harrods, and if you're a theater fan, you'll love seeing a play at Shakespeare's Globe Theatre.
London offers an exciting travel experience for people of all ages.
2. European sights on AmaWaterways cruise Trips on AmaWaterways' AmaPrima and AmaCerto are ranked by Cruise Critic as some of the best scenic cruise experiences. These ships sail throughout various European courses depending on the route you choose. They're often considered the best because each cabin has its own private French balcony enclosed by floor-to-ceiling glass doors. Cruises sail year-round, so book your excursion at the right time, which will depend on the sights you want to see - snow-capped mountains from your enclosed balcony or sun-soaked views of the coast on deck.
3. Branson, Missouri Branson is frequently compared to a quieter and smaller Las Vegas, packed with exciting activities and attractions. Also known as the "Live Music Show Capital of the World," Branson is home to some of the best live performances in the U.S., including shows by the Oak Ridge Boys and tributes to legends like Dolly Parton.
You'll find world-class golf courses, large shopping centers - Branson Landing is a shopper's hotspot - and all types of museums, from the Hollywood Wax Museum to the Butterfly Palace and the Ancient Ozarks Natural History Museum.
"Many refer to Charleston as the Holy City."
4. Charleston, South Carolina Whether you grew up in the South and want to revisit your roots or simply experience real southern charm, Charleston has got you covered. Many refer to the popular senior travel destination as the Holy City, as there are so many historic churches to see. In fact, it's also considered by many locals and travelers to be one of the most polite, historic cities in the country. Many of its attractions like the Aiken-Rhett House date back to the 1800s, while others, such as the Dayton House, even survived the American Revolution.
Kiawah Island offers a chance to enjoy a sunny beach day, or you can take a carriage ride through the Historic District. One of the great aspects of exploring Charleston is that many of the sites can be seen by bus if you'd rather avoid traveling by foot.
5. Barcelona, Spain Barcelona is frequented by travelers of all ages due to its unique combination of rich history, modern beauty and eclecticism. For example, observing the bright colors, designs and whimsical structures in Antoni Gaudí's Parc Guell is a once-in-a-lifetime experience. Don't forget to use your senior pass to see if you're eligible for a free guided tour of the area's historic sites, such as Casa Batllo, to learn about each attraction's unique story. After you've had a chance to visit the city's most sacred churches and cathedrals, such as La Sagrada Familia, don't forget to explore the vibrant street pedestrian markets.