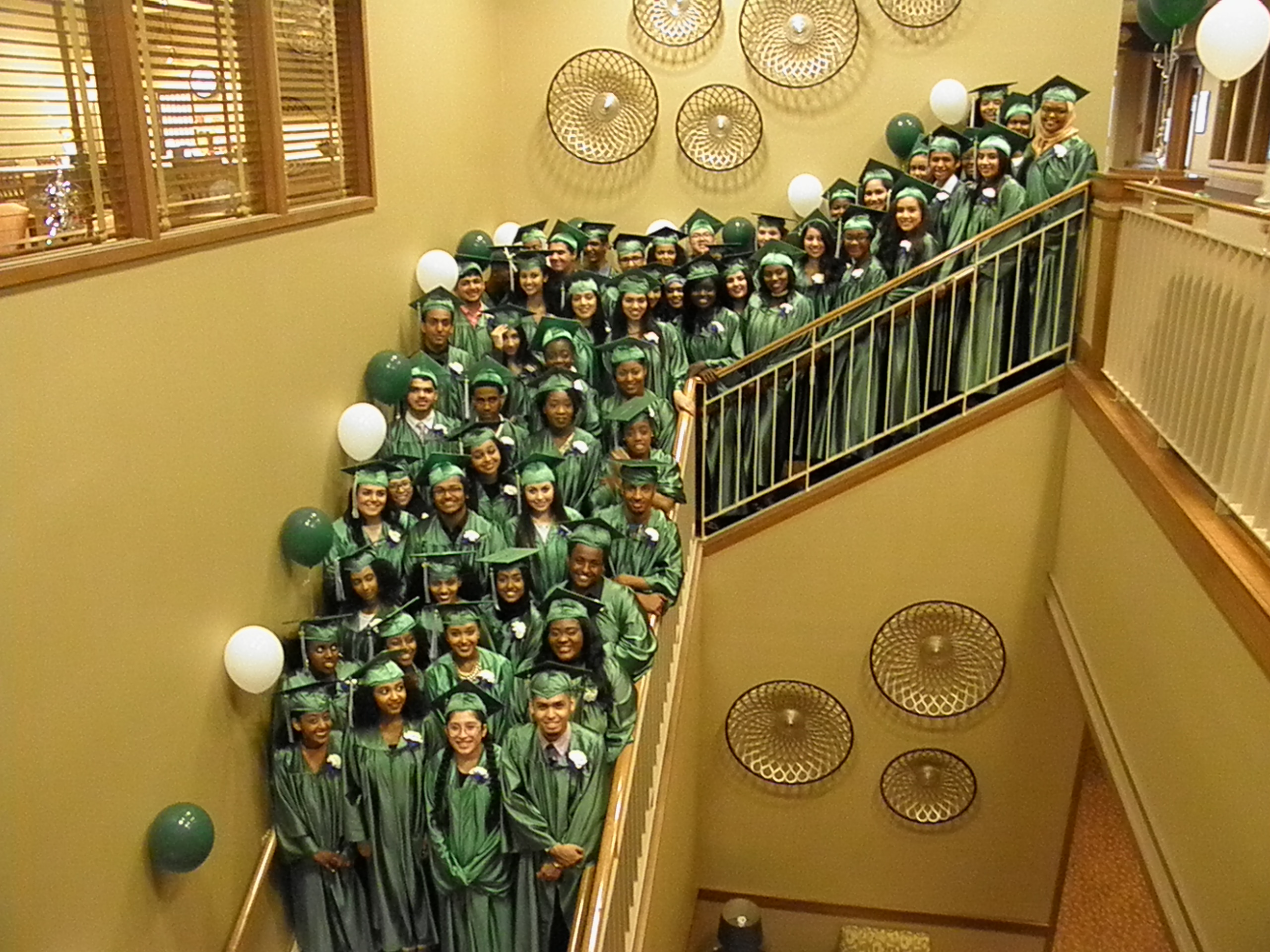 Fairfax County High School Student-Workers Receive Over 1/2 Million Dollars in Student Scholarships from Greenspring Residents, Staff and Community Partners
Seniors helping student-workers achieve their dreams
(Springfield, Va.) – Fifty-seven Fairfax County high school graduates were recently honored with scholarships from Greenspring, an Erickson Living community in Springfield, Va. The recipients, all of whom work for the community's dining services department, each received a $10,000 scholarship, paid directly to the college or trade school of their choice.
Since 1999, the Greenspring Scholars Fund has raised more than $3.5 million in support of more than 300 student employees. All of the recipients work for the community's dining services department, most as servers. Each scholarship is funded exclusively through the generous contributions of residents and staff members. This year, donations to the Greenspring Scholars Fund topped $500,000, more than any other previous year.
To be eligible for a Greenspring Scholar's Fund scholarship, a student must work at least 1,000 hours at the community during their junior and senior years of high school, achieve satisfactory grades, and maintain a disciplinary record free of adverse actions at their high school. The $10,000 scholarships are paid directly to the college or trade school of the student's choice. Recipients must plan on attending a college or professional school full time in the fall.
The scholarships provide invaluable support at a time when the cost of attending college is at an all-time high. The College Board, in two separate studies, recently found that "tuition and fees are rising at a faster rate than the financial aid and family income needed to cover costs."
For Samira Naeem a West Springfield High School graduate who will attend George Mason University in the fall, the Greenspring scholarship will help relieve some of the financial burden as she pursues a degree in neuroscience.
"The scholarship will be help me pay for my tuition and help me reach my dreams and goals of earning a PhD in neuroscience," she says.
Rackeb Mared, one of two members of her family attending college in the fall, also finds that the Greenspring scholarship provides much needed assistance.
"My father supports our family all on his own, and this scholarship will reduce his financial burden of paying for my sister's college expenses on top of mine," says Rackeb, who will attend Duke University in the fall. "I am so grateful for this scholarship, and I promise not to let any of my Greenspring family down."
Many of the students will continue to work at Greenspring, returning on school breaks and summer vacation.
"I can't wait for seasonal breaks so that I can pack my bags and come back to visit my grandmas and grandpas," says Robert E. Lee High School graduate Hasib Al Islam who heads to The University of Virginia next month. "I am thankful to all of the Greenspring residents for helping me prepare for my future."