How to use an assistive mobility device
Created date
April 19th, 2018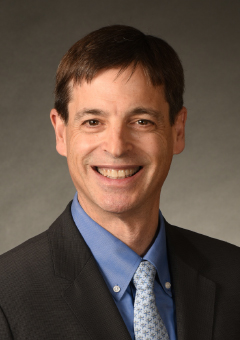 The simple act of walking improves our physical strength and promotes mental and cognitive health. It's great exercise and benefits just about every aspect of our being from our bones to our heart to how well we sleep. Most importantly, walking helps us stay independent, but it can become a challenging activity as we age.
If a time comes that you need help staying up on your feet, you shouldn't hesitate to consider using an assistive mobility device such as a cane or walker. Doing so will often help you stay safe, prevent falls, and enjoy the many positives that come with walking.
Canes and walkers are primarily designed to help with stability and balance and thus prevent falls. There are many assistive devices on the market, and there is a lot that goes into choosing the right one to meet your specific needs. There are standard canes, offset canes, and multiple-leg ones with the prongs on the tip. For individuals with greater limitations, a walker may be what you need. There are standard walkers without wheels, two-wheeled rolling walkers, and four wheeled (rollator) walkers. There are even rolling walkers that come with a seat.
Choosing the right device
As you can tell, there are many options, so much thought and consideration should go into your choice of an assistive device. While you can get a cane or walker from your local pharmacy or medical supply store, you should speak with your medical provider first. He or she may be able to make a recommendation and write a prescription but oftentimes will refer you to a physical therapist who is an expert at performing gait evaluations. Upon completion of their review, the physical therapist will consult with your physician and make a recommendation for the device that is best suited to your needs. Your physical therapist can then facilitate acquiring the device, describe possible medical insurance coverage, and, in many cases, train you on how to use the device appropriately.
While your health care team is evaluating your capabilities and making recommendations, it is important for you to share your needs and particular circumstances. Think about where you tend to spend time when you go out. Do you need an especially lightweight device? Something that folds up? Do you walk on uneven surfaces? Do you need frequent rests? These factors should be considered along with your height, weight, and medical conditions.
While this goes without saying, once you have a device and have been trained on correct usage, please remember to use it as instructed. Using your cane or walker to get around inside your home is just as important as using it away from home. Studies show that most people who sustain falls at home were not using their mobility device at the time. Lastly, once you have your assistive device, please make sure to maintain it. Those who supplied you with the device or your physical therapist can often help with this.
If you are unsure about whether you need a mobility device, please see your doctor for an assessment. A cane or walker may make the difference in maintaining your balance and stability while walking. Oftentimes, this simple measure will help you stay active and maintain your independence.
In good health,
Dr. Narrett