The Williamsburg
Large 2 bedroom

|

1,882 Sq.ft.
2 Baths

|

Bay Window

|

Den

|

Sunroom
90% Refundable Entrance Deposit* Starting at $607,000
Monthly Service Package Starting at $3,835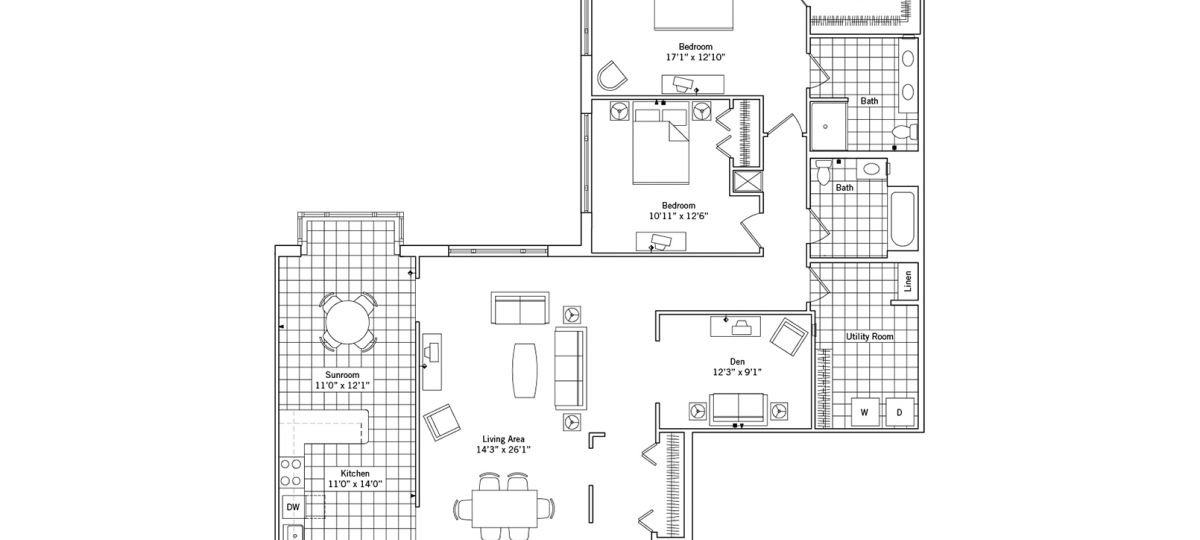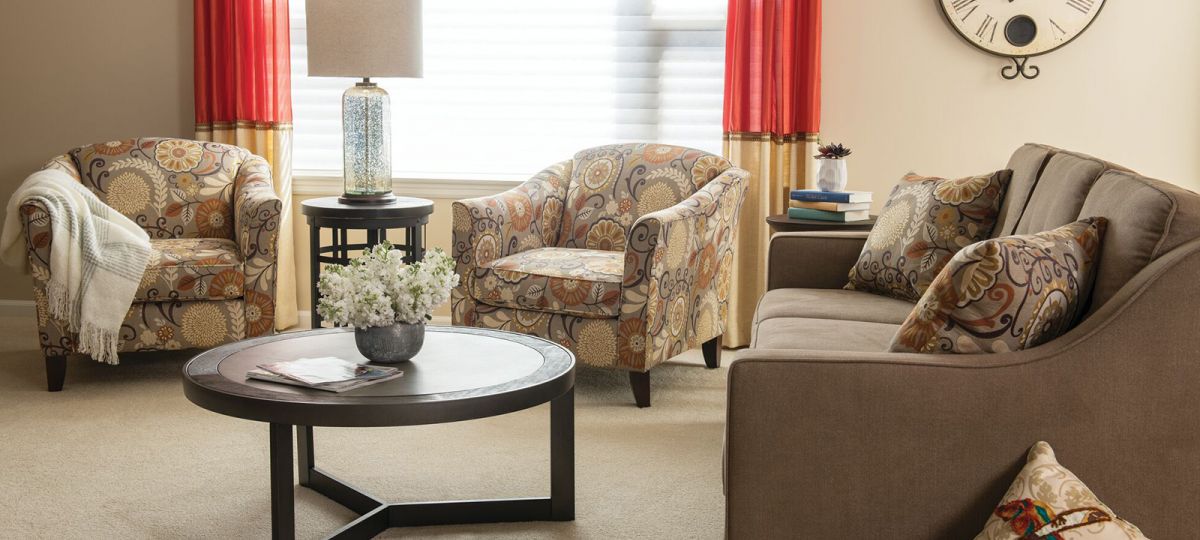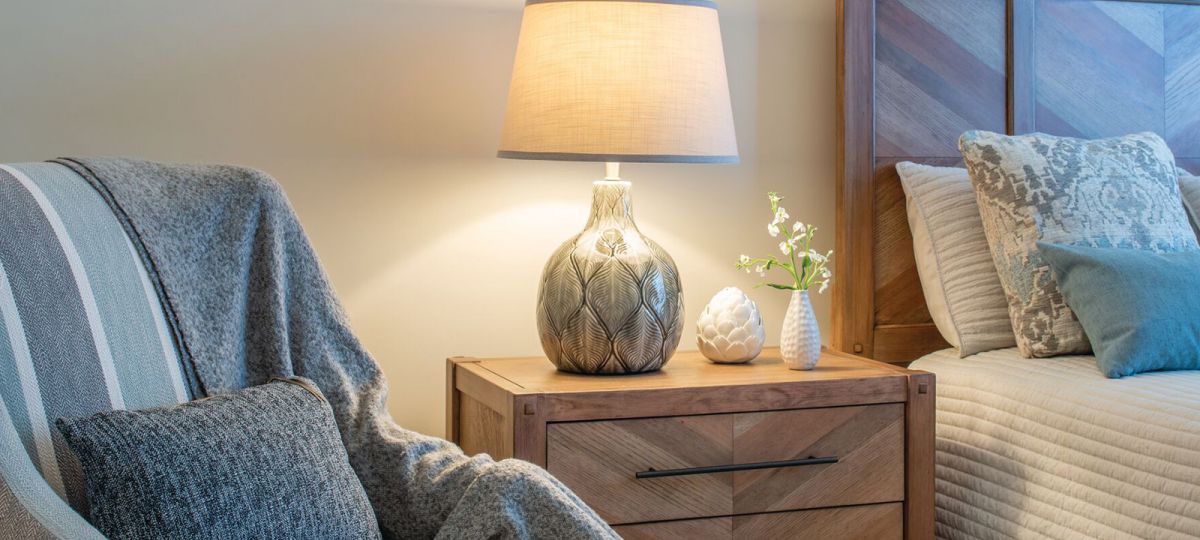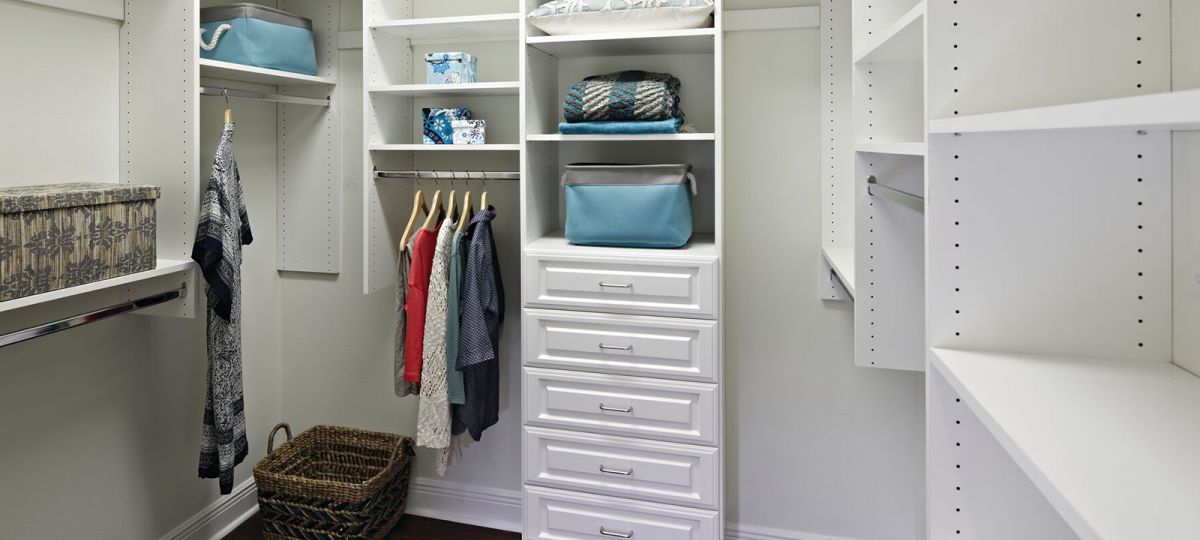 Affordable Luxury
Your versatile second bedroom easily doubles as a home office, media room, or study where you can unwind after another rewarding day.
*As per the Residence and Care Agreement.